Specifications

1. 63gsm/73gsm paper 
2.to be with blister pp/pe,pa/pe film 
3.suitable for Gamma Radiation,eto or Steam
4.customized printing(can be four colors)
Medical Blister pack   Perfermance:
1. 63gsm /73gsm medical paper coated /adhesive side.
2. to be heated with blister film (pp/pe .pa/pe film)
3. suitable for Gamma Radiation ,eto well.
4. can be OEM printing four colours in the paper .
5. usually for packing infusion sets ,syringes and etc .
6.can be heat seal with CPP/PE,CPP/PET,PP/PE,PA/PE film
suitable film : 100micron .
  Medical Coated Paper Roll for packing infusion sets
Product Profile: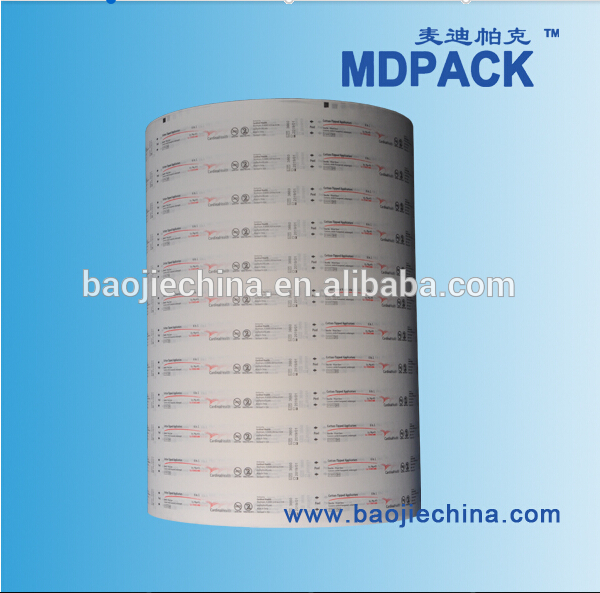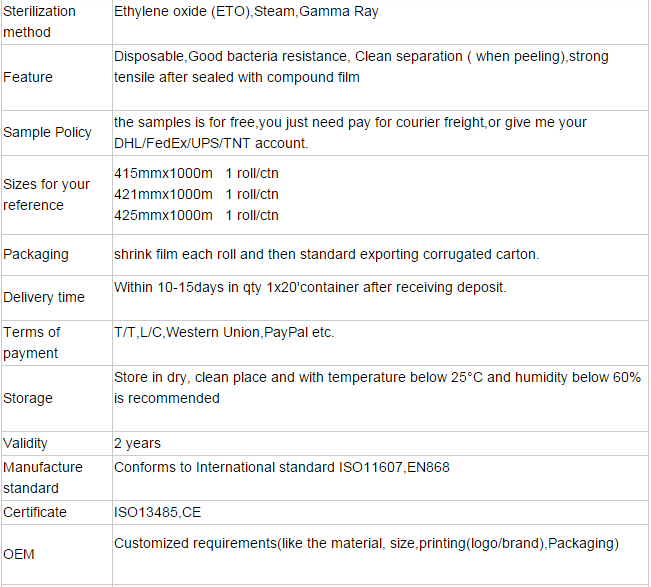 Related Products: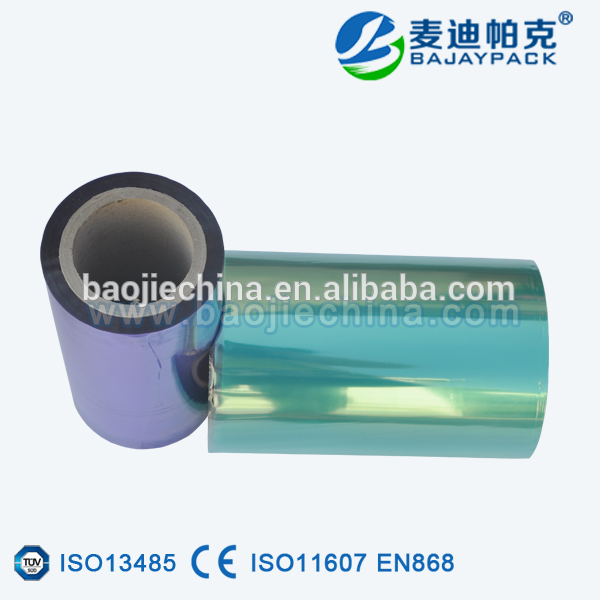 If you want to know more about our products,please contact me.
Welcome to our company!