For sterilization packaging continuous seal and prints information
Material: AISI 304 stainless steel
- Sealing temperature 80-220 ℃, can be sealed plastic materials;
- Using the latest technology HAWO htr 780 program processor, a variety of functions, easy to operate;
- Intelligent two-dimensional code/bar code scanning entry, the machine automatically identify information; no operation panel, using scanning gun to change the machine temperature, printing and other parameters.
- Seal print one step completed, machine hit six messages, easy to identify, can automatically adjust the width of the print font;
- Suggested use in hospital that continuous working hours within 8 hours.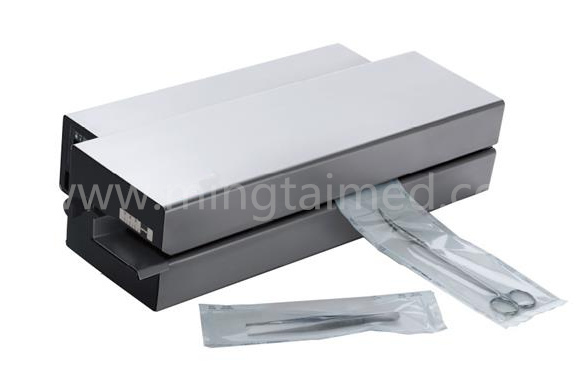 Shandong Mingtai Medical Equipment Group Co., Ltd is established in 2000 year, supporting operating room and ICU medical equipment. Since company established, continue to develop, keep making progress, let people enjoy the health future with better quality and service. Mingtai products get ISO13485, ISO9001, CE & SFDA certification. Mingtai company have many shadowless lamp, surgical table, ICU bed and medical bridge pendant patents. Mingtai brand series operating light, operating table, medical pendant, hospital bed and air disinfection equipment meet different distributor and customer`s different requirement.